Hero Image
The hero image contained a gif to animate the ripping paper and reveal the Black Friday logo.
Promo Anchor Buttons
Anchored buttons were used to allow users to easily move between the promos they were interested in.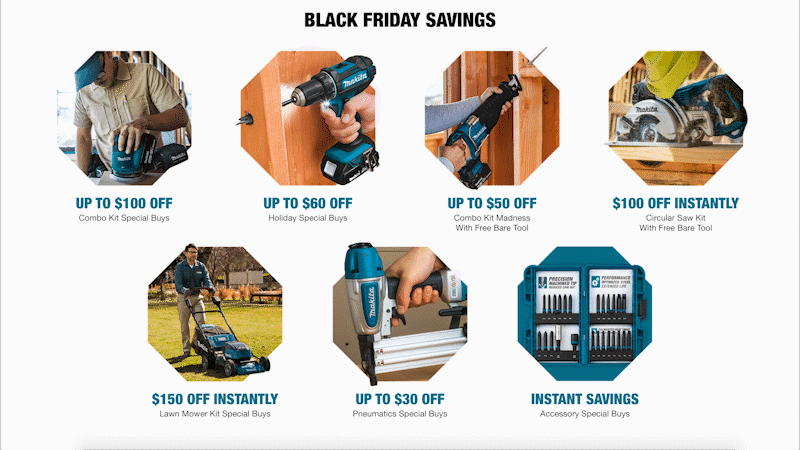 Secondary Navigation Bar
An anchored navigation bar was also used to further give users the option to view different promotions throughout the page.
Email Campaign
An email campaign was created using the same visual treatments such as the ripping paper effect. The emails were categorized by promotion type followed by specific promo tool kits.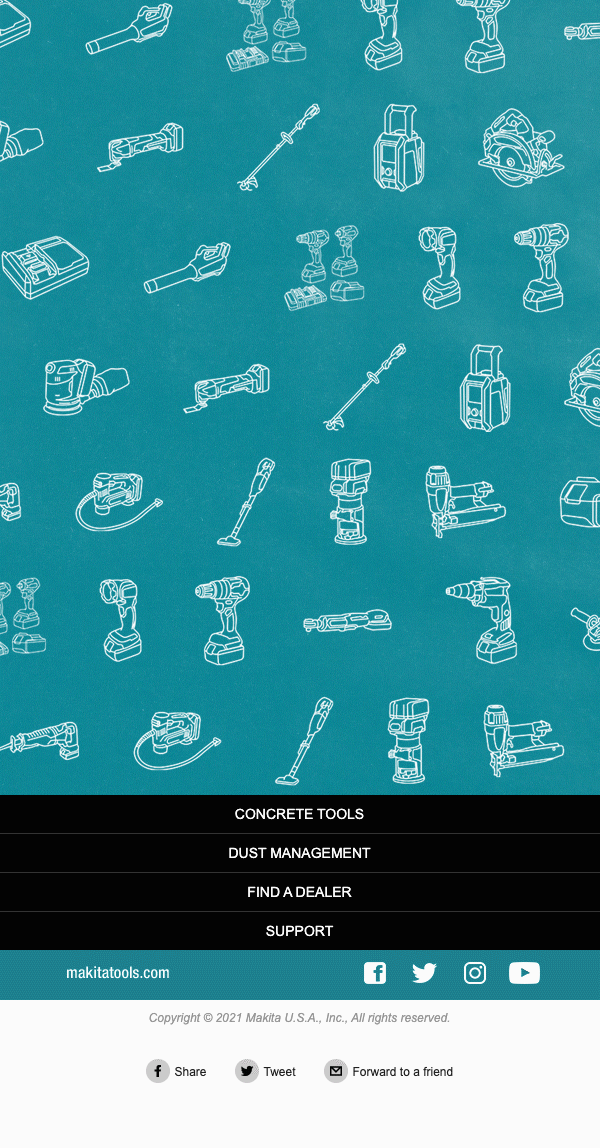 Social Media Instagram Ads
In order to create more awareness of the Black Friday campaign, social media ads in the form of carousels were created to accompany the website launch. The same branding with the wrapping paper was used throughout the different graphics and adjustments were made to accommodate specific tool promotions.