User Flow
After the user logs in or signs up, a special banner communicates the holiday offer. When the first movie is rented or purchased, a success message pops up indicating the $2 Off is now in effect. As an extra, users are also reminded of the download feature now available on the ROW8 app. Once the second movie has been rented/purchased and $2 Off applied, the offer is reset to its original state.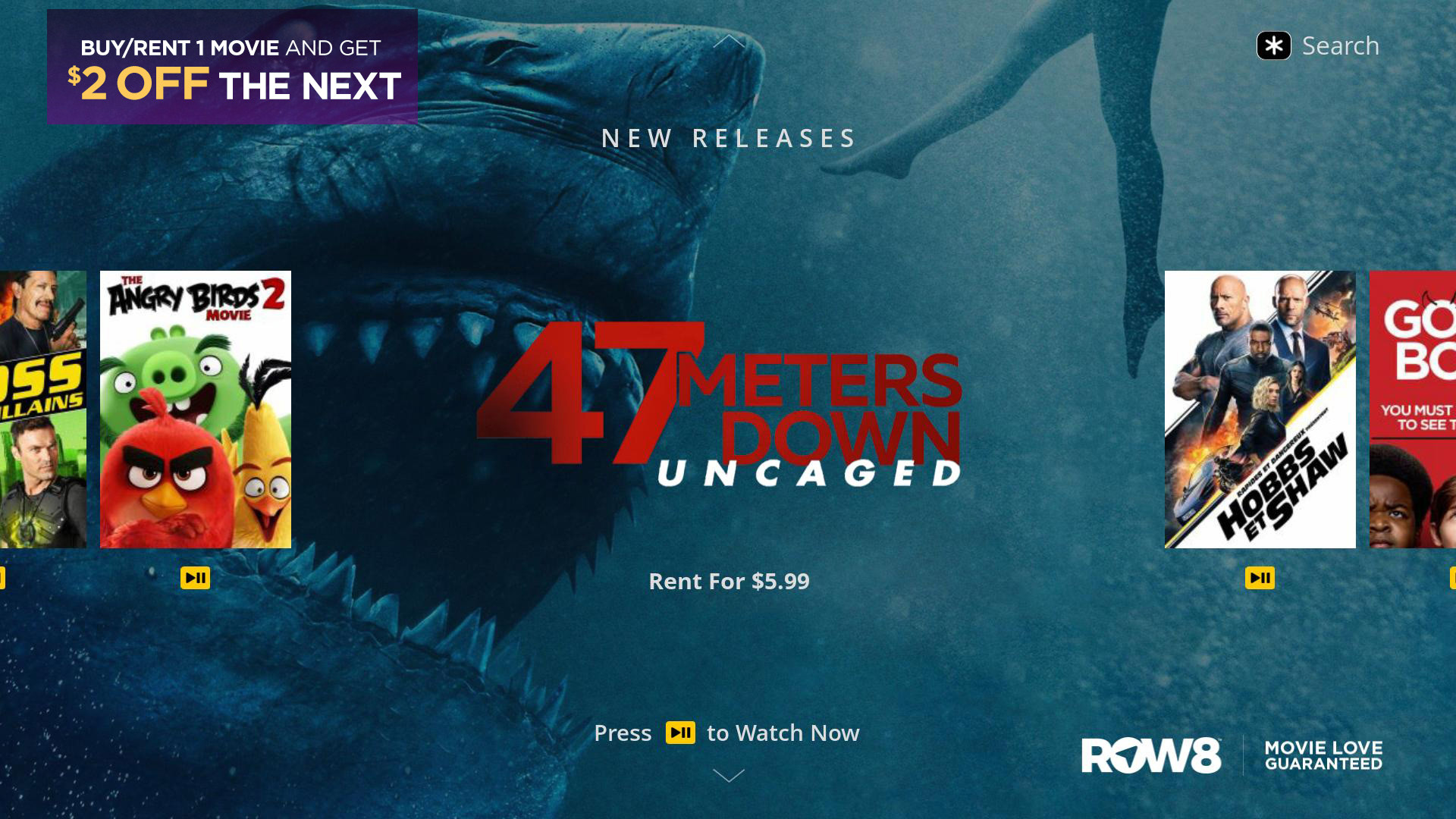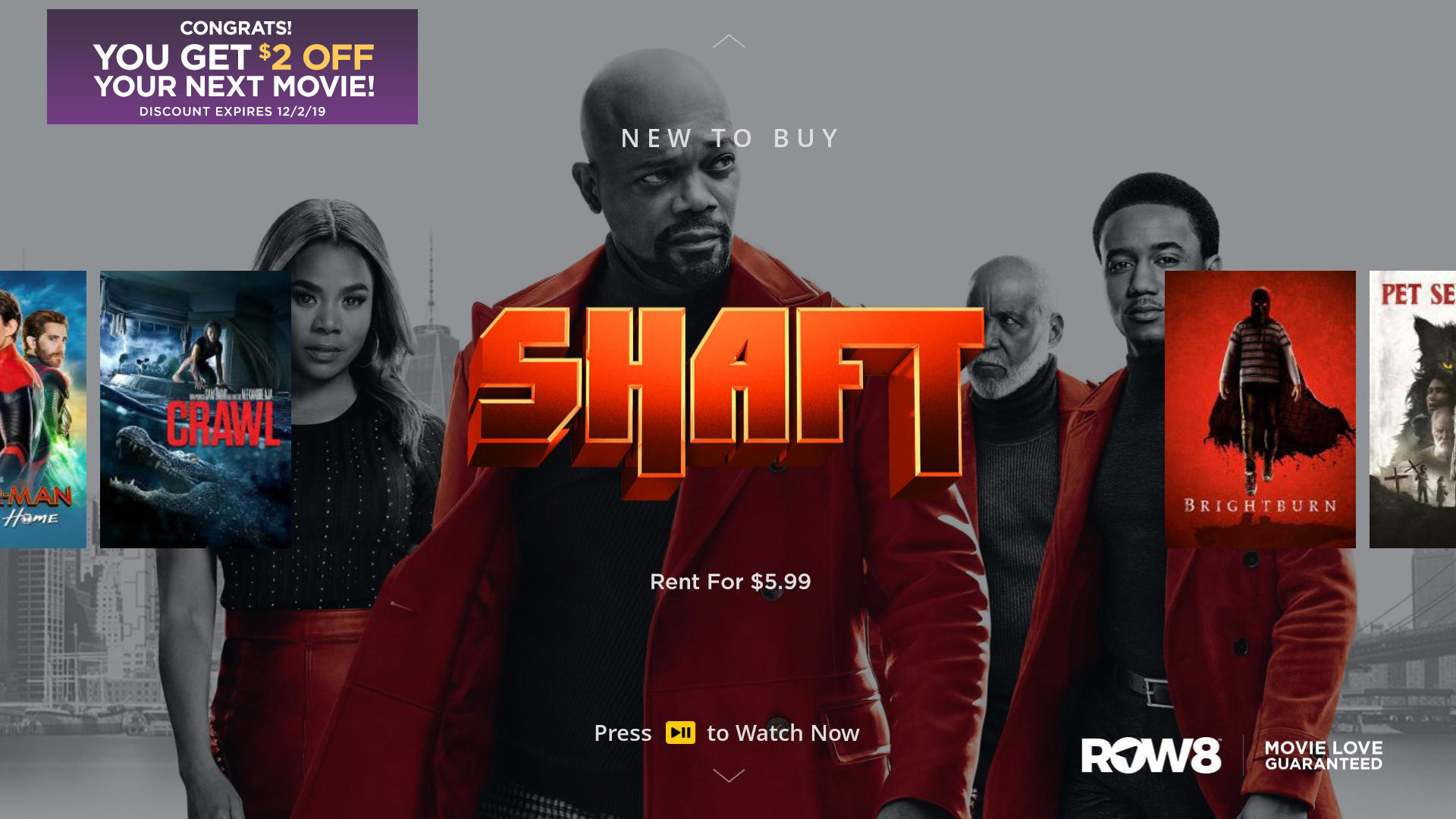 Roku Ads
For this campaign, three different versions of Roku ads were designed promoting the latest movies to hit the screens. Clicking the ads would send the user directly to the ROW8 app where they can start streaming and take advantage of this special offer.
Email Design
This is the email designed for this special offer. The movies were presented in different holiday themed categories in order to appeal more to the user. A simple tap of an image would send you to its movie details page to start watching.